WiseStamp Email Signature is a powerful app for creating professional email signatures that leave a lasting impression. The app allows you to add your picture, logo, and brand colors, incorporate your details into your email signature, and add customized action-driving buttons and social links. Enhance your email communication with a wide selection of templates, making it easier for recipients to connect with you and access your services.
Main benefits
Professional and engaging email signatures that impress your clients.

Streamlined client interactions with direct access to platform services.

Increased brand visibility and consistent branding across communication channels.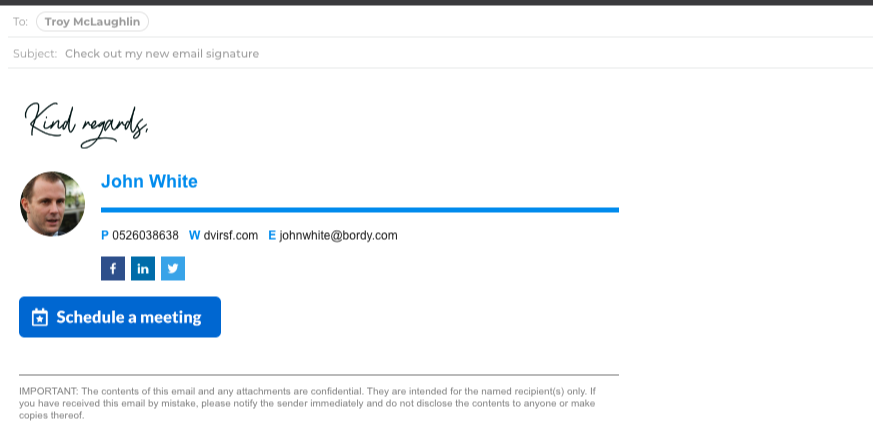 Note: WiseStamp Email Signature can be used on external emails only (not emails sent by the platform). Currently supports Gmail, Yahoo, Mac Mail, Outlook, and other widely used email services.
Important: WiseStamp Email Signature is not in any basic plans by default. Please check the pricing tab on the app information page in the App Market before purchasing the app.
Getting started with WiseStamp
Go to your app market, open the "WiseStamp Email Signature" app, and click purchase/install.

Once the WiseStamp app is installed, click on it to open the customization panel.

Follow the prompts to design your personalized email signature. You can add your name, contact details, company logo, social media icons, and more. On the right-hand side, you can see a preview of your signature.

Use the available options and customization features to create a signature that aligns with your branding and communication style.

You can select the platform elements you want to include in your email signature. This may include a link to your booking page, a call-to-action button for scheduling appointments, or any other feature you wish to highlight.

Once you complete your signature design, click 'add to email.'

Choose the email service to which you wish to add the signature from the list and follow the instructions.
Note
: All the details on your WiseStamp signature are automatically pulled from your platform details.
Managing Signatures for Staff Members
When installing WiseSatmp, all staff members' accounts will automatically get the app active on their app market (see the pricing tab on your WiseStamp app in the app market).
Staff members can only edit their signature details. Therefore design and layout of their signature.
Tips and Considerations
Customize your email signature to align with your brand's visual identity, ensuring consistency across all communication channels.

Regularly update your email signature to reflect your contact details, services, or branding changes.

Test your email signature across different email clients and devices to ensure it displays correctly for all recipients.

Leverage the various customization options in WiseStamp to make your email signature stand out and provide a personalized touch.