Cookies are vital in enhancing your browsing experience by remembering your preferences and allowing websites to deliver personalized content.
In Apple's browser, Safari, the default settings restrict third-party cookies for privacy and security reasons. However, enabling third-party cookies is necessary for some platform functionality to operate correctly.
If you've encountered the message "Looks like your cookies are disabled," follow the steps below to enable third-party cookies on Safari or switch to another web browser.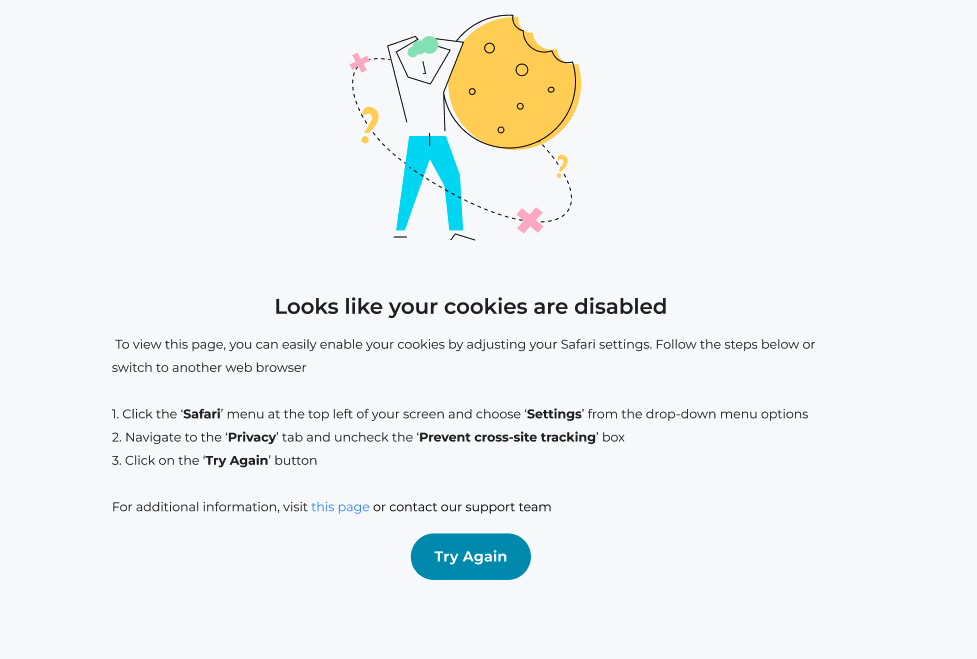 Enable Third-Party Cookies on Safari Desktop Browser
Check out this quick instruction or follow the steps below: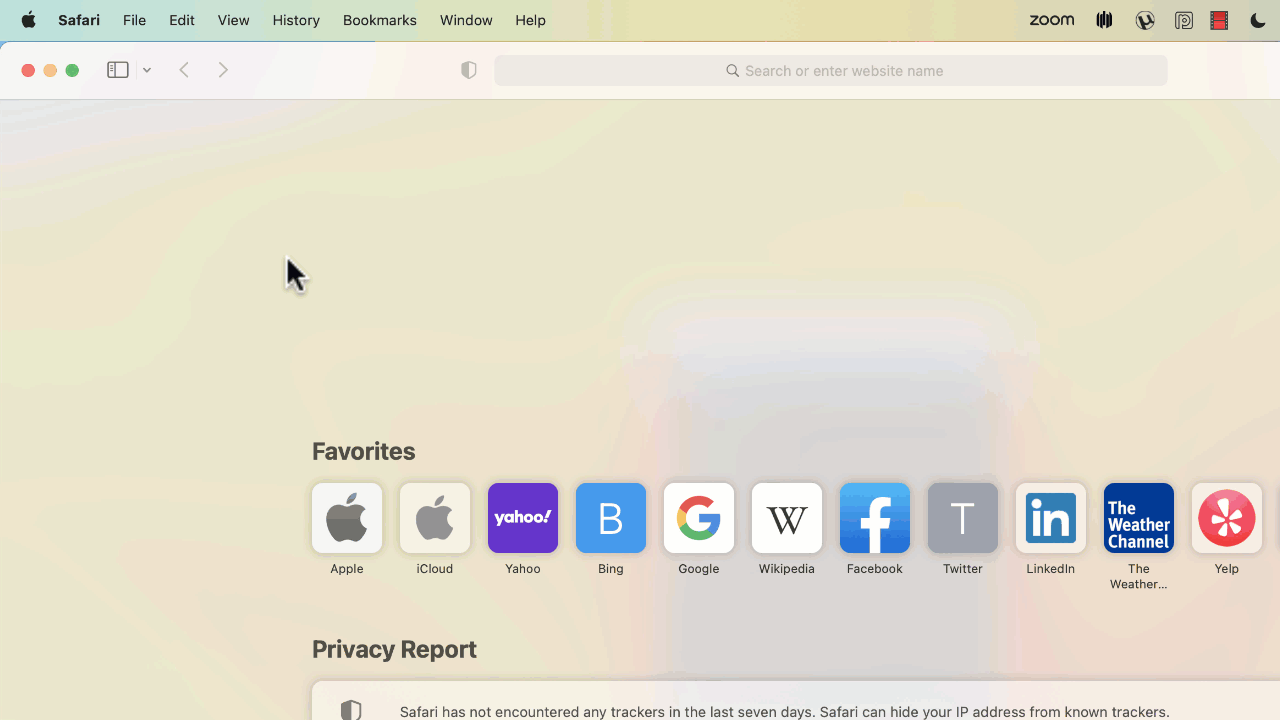 To enable Third-Party Cookies, click on the 'Safari' menu at the top left of your screen, right next to the 'Apple icon.


Choose 'Settings' from the drop-down menu options. (If you are using macOS Monterey 12 or older versions, click on

'Preferences'

)


Navigate to the

'Privacy'

tab and uncheck the 'Prevent cross-site tracking' box.



Once you uncheck the 'Prevent cross-site tracking', your Third-Party Cookies are enabled. You may notice this message on your browser:

Return to the platform and click 'Try Again

' or refresh the page.
Note: This flow is relevant only for Apple MAC desktops.
Enable Third-Party
Cookies
on Mobile Web Browsers
To enable Third-Party Cookies on your mobile device, go to your phone

'Settings.'

Look for Safari and click to open.



Scroll down to the '

Privacy & Security

Click the toggle to turn 'Prevent Cross-Site Tracking' off